Geeks2fix is happy to provide computer repairs Richmond. Geeks2fix is a reputable and reliable company providing exceptional computer repair services to the residents of Richmond and its surrounding areas. With years of experience in the industry, Geeks2fix's team of certified technicians is well-equipped to handle all kinds of computer-related issues.
Expert Diagnosis and Repair services for Computer Repairs in Richmond!
One of the key features of Computer Repairs Richmond offered by Geeks2fix is their commitment to providing top-notch customer service. From the moment a customer contacts them, they make it their focus to ensure that their needs are timely and efficient manner. They understand that computers are a critical part of everyday life for most people. That's why they offer a same-day repair service, so customers can get back to using their computers as quickly as possible.
Geeks2fix technicians are highly skilled and knowledgeable in their field. They are constantly updating their skills and staying up-to-date with the latest developments in computer technology. So they can provide the best possible service to their customers. Whether it's a laptop or desktop computer, a Mac or PC, they have the expertise to diagnose and repair any problem.
Computer Repairs in Richmond, NSW offers a wide range of services to meet the needs of their various customer bases. These include virus removal, data recovery, hardware replacement, software installation, and system optimization, among others. They are also able to provide custom-built computers and network setup and configuration services for businesses.
Another reason why customers choose Computer Repairs Richmond by Geeks2fix is their commitment to using only high-quality parts and components in their repairs. They understand that a computer is a significant investment for most people. And they also ensure that any replacement parts or components are of the highest quality and will provide long-lasting performance.
Quick and Efficient Richmond Computer Repair- Book Now!
Before returning your computer to you, our technicians will run a series of checks and diagnostics. It will ensure that it is stable and fully functional. In every repair project, we strive for excellence and pride ourselves on paying close attention to even the smallest details.
Additionally, the company assigns fair prices for its services with no additional costs. Customers are given accurate and upfront prices so they are aware of the cost of their repairs. We provide a 100% satisfaction guarantee on all of our services. If a client is dissatisfied with the work we have completed, we will take all reasonable steps to make it right.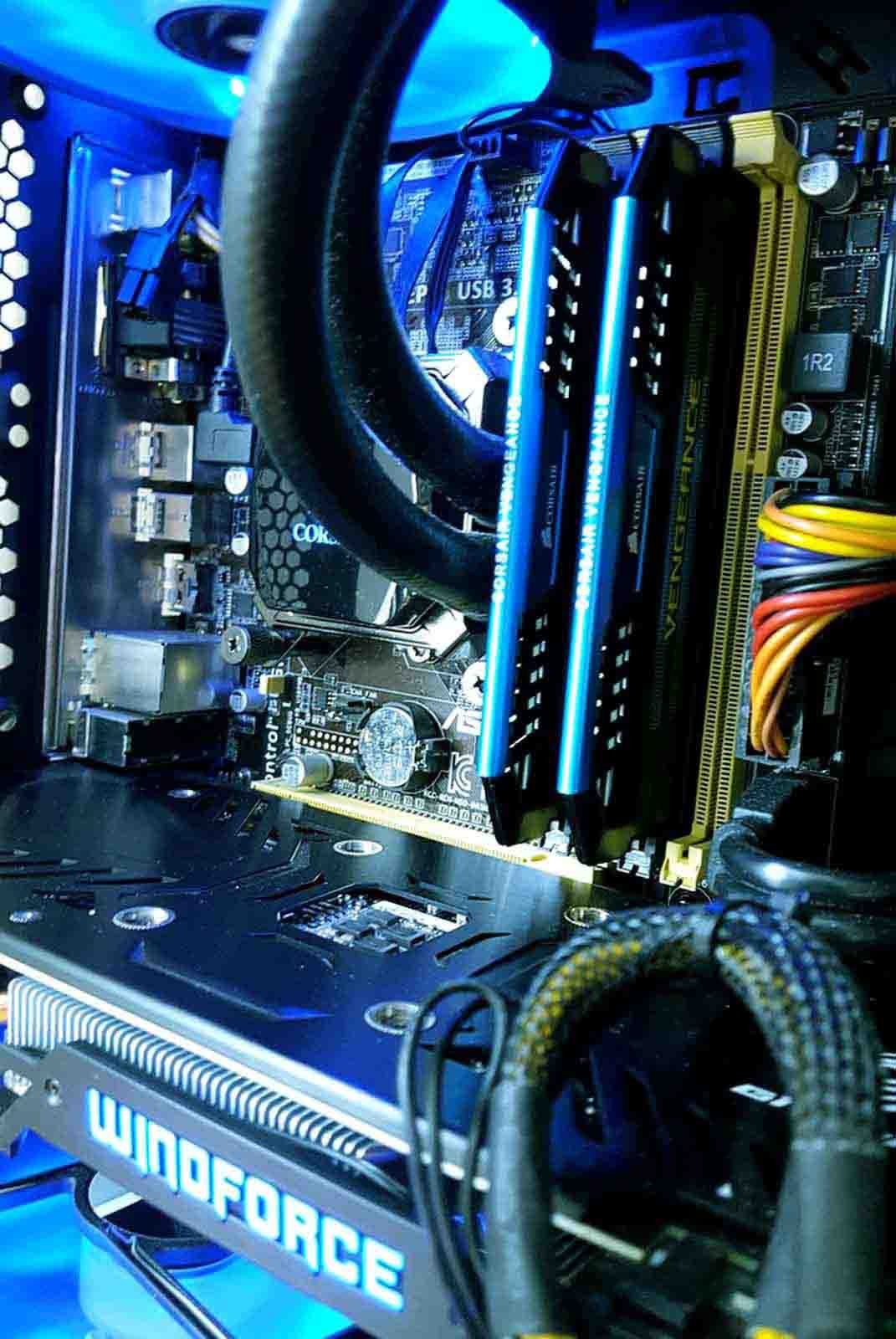 Richmond Computer Repair Services understands the importance of timely repairs. They recognize that every minute without a fully functioning computer can affect your work, studies or entertainment.

Skilled technicians efficiently diagnose and troubleshoot the problem, offering precise solutions without unnecessary delays.

At Computer Repairs Richmond, you can trust that your device is in capable hands. Our team of technicians possesses a wealth of knowledge and expertise in repairing various computer brands and models.

A slow computer, a cracked screen, or a network connectivity issue, computer repairs in Richmond by Geeks2fix offer comprehensive services to address all your computer-related problems.
Quick and efficient Richmond Computer Repair places great emphasis on providing exceptional customer support. Their friendly and knowledgeable staff is dedicated to addressing your concerns and answering all of your questions.
In today's fast-paced digital world, a malfunctioning computer can disrupt both personal and professional activities. It can lead to frustration and productivity losses. Geeks2fix is where Quick and Efficient Richmond Computer Repair steps in, offering prompt and reliable solutions to address a wide range of computer-related issues.
Get Your Computer Expert Repairs near me at Richmond!
The digital revolution has made computers an essential part of daily life. Our dependence on these gadgets for both work and entertainment is increasing. However, encountering technical issues can be frustrating and disrupt our productivity. That's where computer repairs near Richmond come to the rescue. With our team of skilled technicians and commitment to delivering perfect solutions. Geeks2fix is a trusted choice for all your computer repair needs.
Geeks2fix understands the importance of convenience. Our services are easily accessible to residents in the area. Whether you are a busy professional or a home user, the convenience of having a reliable Computer Repairs Richmond service nearby ensures that you can get your device fixed without unnecessary travel or delays.
When it comes to your computer problems, you want to entrust it to professionals who have the necessary skills. Get your computer repaired in Richmond with our certified technicians. We possess in-depth knowledge of various computer brands, models, and operating systems. Our expertise at Geeks extends to both hardware and software repairs, ensuring that they can diagnose and fix a wide range of issues efficiently. With their extensive training and experience, you can have confidence in their ability to handle your computer with the utmost care and provide effective solutions that restore its functionality.
We understand that computer issues can be stressful and strive to make the repair process as smooth and hassle-free as possible. Our friendly and knowledgeable staff is dedicated to addressing your concerns, answering your questions, and providing regular updates on the status of your repair. They believe that transparent communication will explain the proposed and expected solutions.
Top-Notch Laptop Repair Services in Richmond - Best Guidance for You!
When it comes to finding top-notch laptop repair services in Richmond, it is crucial to consider several important factors. Your laptop is a valuable device that contains essential data and plays a significant role in your personal and professional life. Therefore, assigning it to a reliable and skilled repair service is paramount. In this search for excellence, factors such as expertise, quality of service, customer satisfaction, and convenience should be taken into account. By prioritizing these aspects, you can ensure that you receive the best possible repair service for your laptop in Richmond.
When your laptop is in need of repair, it's crucial to find a reliable and professional service provider that can get your device back up and running quickly. If you're in Richmond and searching for laptop repair services, you're in luck. Geeks2fix is made available to you through the various specifics geeks provides trustworthy laptop repair companies in Richmond.
Why You Should Choose Geeks2fix?
The most reputable laptop repair services in Richmond have a team of highly skilled and experienced technicians. They are trained to diagnose and fix a wide range of issues, including hardware problems, software glitches, virus infections, and more. Whether you own a Windows laptop, a Macbook or a Chromebook, these technicians can handle it all.
When you call for repairing your laptop to a professional repair service company, they will begin with a thorough diagnostic process. This step involves identifying the root cause of the problem and assessing the overall health of your laptop. The diagnostic process is crucial because it helps the technicians determine the appropriate repair solutions and provide you with an accurate estimate of the cost and time required for the repairs.
Hardware issues are common in laptops, ranging from a malfunctioning keyboard or touchpad to a faulty hard drive or a broken screen. Reputable repair services in Richmond offer a wide range of hardware repair and replacement services. They have access to genuine and high-quality replacement parts, ensuring that your laptop is restored to its optimal condition. Whether you need a new battery, a RAM upgrade or a motherboard replacement, these services have you covered.
We will be in touch soon!
Our customer representatives are available 24 /7. If you have any queries leave a message with your contact details our operation team will call you soon.