Merrylands is located in the Western suburbs of Sydney, If you're a resident of Merrylands and in need of onsite computer repairs Merrylands, you're in luck! Here is geeks2fix which can help you with all of your computer-related issues.
Providing Quick and Convenient Computer Repairs Merrylands on the Same Day!
If you're experiencing computer problems in Merrylands, don't panic! Geeks2fix computer repair service can help you get your computer back up and running in no time.
If your computer is slow, infected with a virus or experiencing hardware issues, there are fixes available to get it back in working condition. Slow performance, blue screen errors, malware infections, hardware failure and difficulty with internet connections are some of the main computer problems.
If your computer is running slowly, there are a few things you can try before visiting geeks. You may do this by uninstalling any unwanted apps, removing any unneeded ones and scanning your computer for viruses. If none of these suggestions work, you can get assistance from us to identify the problem and resolve it.
The Blue Screen of Death (BSOD) is a catastrophic error when your computer experiences a system problem that it is unable to resolve. If the Blue Screen of Death (BSOD) persists, try restarting your computer in safe mode, checking your hardware for issues, or reinstalling Windows.
Your computer can get infected with malware and viruses, which can result in a number of issues. Installing antivirus software, avoiding opening suspicious emails or attachments and creating strong passwords are always to protect your computer against malware and viruses. Geeks2fix is very efficient at work. Computer repairs in Merrylands by Geeks2fix have enough experience in virus and malware removal. We can assist you if your machine has a virus or malware infection.
Discover The Best Computer Geeks in Merrylands, NSW
Computer repairs Merrylands by Geeks2fix does various types of work on computers for work needs. The need to solve mechanical problems arises when the computer is running slow or experiencing other complex problems. Using a slow computer can be frustrating, especially if you're trying to get work done or browse the Internet. There can be many reasons why your computer is running slow or other problems.
Computer repairs Merrylands by Geeks2fix Provides Ongoing technical support.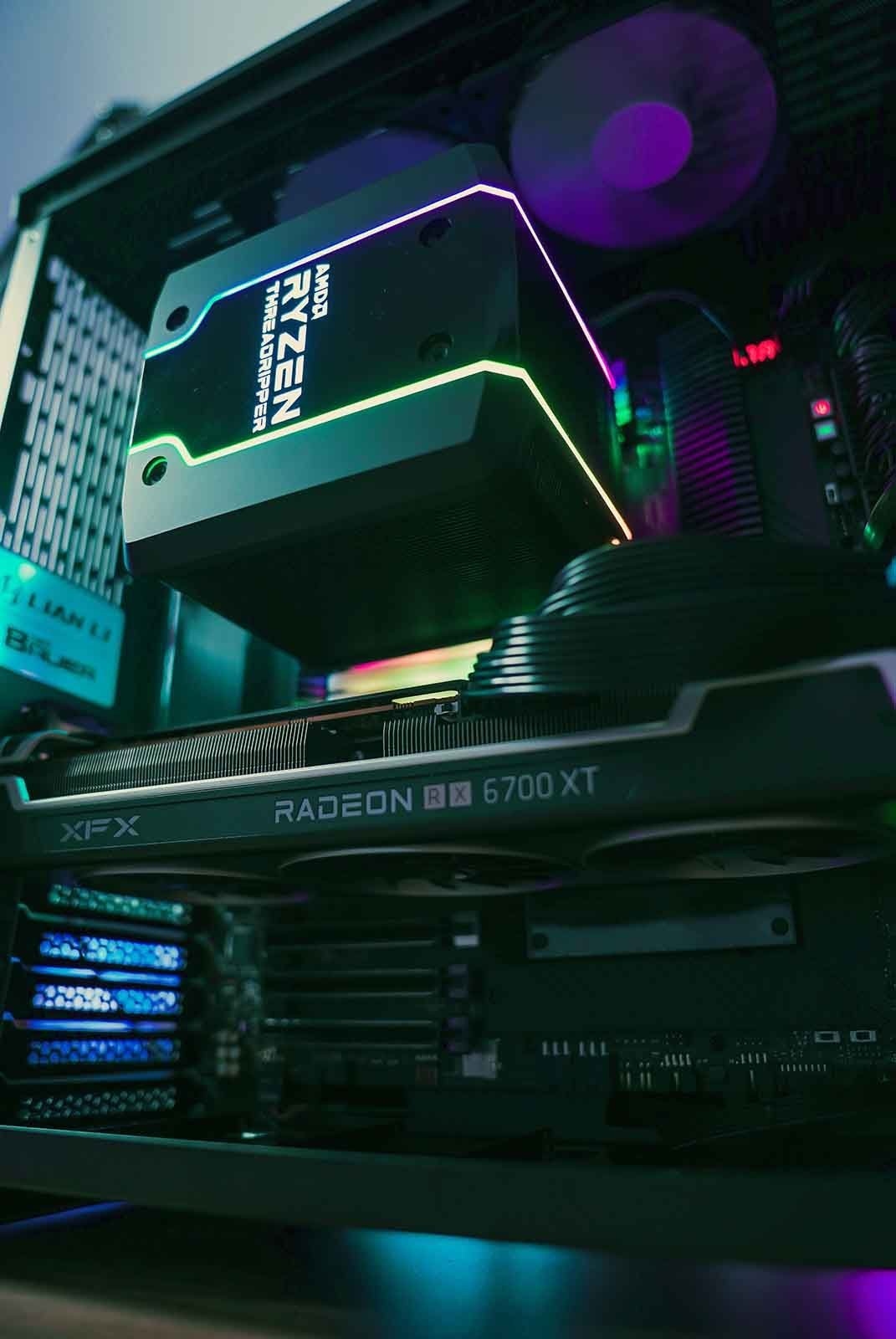 Expertise in virus and malware removal, keeping your computer safe and secure.

Geeks2fix can work with all types of computers, including desktops, laptops, servers, and gaming PCs.

A wide range of replacement parts and components to ensure high-quality repairs.

Ongoing technical support and advice to keep your computer running smoothly long-term.

Highly skilled and experienced geeks to fix all aspects of computer repair, troubleshooting and maintenance.

Geeks2fix ensures fast and efficient service to get your computer up and running in a short time.

Affordable pricing options and no hidden fees are charged to the customers.

Geeks2fix's commitment to customer satisfaction and guaranteed results ensures your computer is in good hands.
Computer repairs near me at Merrylands
Computers have become an integral part of our daily lives, from work to entertainment to communication. However, like any other electronic device, computers can encounter problems that require professional assistance. When you encounter computer issues in Merrylands, it's crucial to find a computer repair service near you to get your system back on track.
One of the primary benefits of choosing a computer repair service near Merrylands is Geeks2fix's local repair services provide a quick and efficient solution to your computer problems without the need to travel far. This can save you time, effort, and transportation costs, as you won't have to commute to distant locations or send your computer away for repairs.
Our Local technicians understand the specific needs and preferences of the Merrylands community and can provide tailored solutions accordingly. They are familiar with the local technology landscape and can quickly diagnose and fix common issues that may arise in the area. Geeks to you Merrylands providing customized solutions to meet your requirements.
Quality and expertise are crucial when it comes to computer repairs, and choosing a reputable local service can ensure that you receive reliable and professional assistance. Our local repair services have experienced and certified technicians who are knowledgeable in various computer systems, brands, and models. They can diagnose and fix a wide range of computer issues, including hardware repairs, software troubleshooting, virus removal, data recovery, and more.
How to find computer repair problems and solutions with Geeks2fix?
Computer hardware failure is a common issue that can occur in any computer system, whether it's a desktop, laptop, or server. Hardware failures can result in data loss, system downtime, and increased costs for repairs or replacements.
One of the primary causes of hardware failure is computer components such as hard drives, CPUs, and motherboards can degrade due to constant use, heat, and other environmental factors. As components age, they may fail, leading to system instability or complete failure. This is why it's essential to regularly monitor and replace aging hardware to prevent unexpected failures.
Another common cause of hardware failure is overheating. Computer components generate heat during operation, and they rely on cooling systems, such as fans and heat sinks, to dissipate that heat. However, if the cooling system is inadequate, clogged with dust or debris, or malfunctioning, it can cause components to overheat, leading to hardware failure.
Electrical issues can also result in hardware failure. Electrical fluctuations, such as power spikes, can damage computer components like motherboards, power supplies, and other sensitive electronics. It's essential to use uninterruptible power supply (UPS) systems to regulate the electrical flow to computer systems.
The consequences of hardware failure can be severe. Data loss is one of the most significant consequences of hardware failure, especially if it involves storage devices such as hard drives or SSDs. Data loss can result in financial losses, productivity setbacks, and damage to a business's reputation. System downtime due to hardware failure can also be costly, as it can disrupt business operations, cause delays, and result in lost revenue.
Internet Connection Issues
If your internet connection is slow or not working at all, there are a few things you can do to troubleshoot the problem. First, try restarting your modem and router. If that doesn't work, check your network settings to ensure you're connected to the right network. If none of these solutions work, you may need to contact Geeks2fix computer repairs in Merrylands.
If your computer is overheating, it can cause damage to your hardware and slow down your computer's performance. To fix overheating issues, you can try the following:
Clean your computer's fans and vents

Replace any faulty fans or hardware

Close any programs you're not using

Uninstall any unnecessary programs

Increase your computer's RAM

Update your device drivers

Check your hardware for issues
Professional laptop repair technician in Merrylands
Are you experiencing issues with your laptop in Merrylands? Need a professional laptop repair technician to diagnose and fix the problem? Our skilled and experienced laptop repair technicians in Merrylands are here to provide you with top-notch services to get your laptop back up and running in no time.
Laptops have become an indispensable component of our daily lives as technology develops. Whether it's for work, school, or personal use, we rely heavily on our laptops to stay connected, productive, and entertained. However, just like any other electronic device, laptops can encounter problems that may require professional repair services. Geeks2fix, the best laptop repair technician, provides come into expert solutions.
We understand that a malfunctioning laptop can disrupt your workflow and cause inconvenience, so we strive to provide quick and efficient services to minimize downtime.
When you Call us or confirm Online Booking to repair your laptop or PC, our technicians will conduct a thorough diagnosis to identify the root cause of the issue. We use state-of-the-art diagnostic tools and techniques to pinpoint the problem accurately. Once the issue is identified, our technicians will provide you with a detailed explanation of the problem and the proposed solution. We believe in transparent communication with our clients, so you are always kept informed throughout the repair process.
Our laptop repair services in Merrylands cover a wide range of issues:
We can replace or repair faulty hardware components such as keyboards, screens, batteries, motherboards, and more.
Our technicians are proficient in diagnosing and fixing software-related issues such as operating system errors, virus/malware removal, software installation, and configuration.
If you have lost important data due to a hard drive failure or accidental deletion, our technicians can help you recover your valuable files and documents.
If you want to boost the performance of your laptop, we can help you with hardware upgrades such as RAM, storage, and graphics card installations.
Networking and connectivity issues
If you are facing problems with Wi-Fi connectivity, network setup, or other networking issues, geeks2fix can resolve the problem.
Laptop cleaning and maintenance
Over time, laptops can accumulate dust and debris, which can affect their performance. Our technicians can clean and maintain your laptop to ensure optimal performance.
Our laptop repair technicians are well-versed in the latest technologies and industry best practices. To ensure the highest grade of satisfaction with the repair of your laptop or desktop, we utilize high-quality replacement parts and strictly adhere to quality standards. We also provide 7 days warranty on our repairs to give you peace of mind.
Customer satisfaction is our top priority, and we strive to deliver prompt and reliable laptop repair services in Merrylands. We aim to build long-term relationships with our clients based on trust and quality services.
We will be in touch soon!
Our customer representatives are available 24 /7. If you have any queries leave a message with your contact details our operation team will call you soon.