Our team of highly skilled technicians is equipped with the advanced tools and techniques to diagnose and fix any repair issues your device may have. Get in touch with Geeks2fix today for fast and reliable computer repairs Liverpool.
Same Day Quick & Convenient Computer Repairs Liverpool
The Geeks2fix team of experienced technicians understands the importance of having a fully functional computer. Their dedication lies in offering prompt and competent service. With years of experience and the latest tools and techniques, they can diagnose and fix any issue your computer may face. From software glitches to hardware problems, we've got you covered. We will not hesitate to apply the maximum means to get your device up and running in the shortest possible time.
At Same Day Quick & Convenient Computer Repairs Liverpool, we pride ourselves on providing the best customer service. Our friendly and knowledgeable staff will keep you informed throughout the repair process. In addition, it will provide you with a clear and detailed explanation of the work we have carried out.
We believe in transparent pricing and won't surprise you with hidden fees or charges. Instead, Geeks2fix'll provide you with an upfront quote so you can make an informed decision. So contact us today to book an appointment and experience the best computer repairs Liverpool area!
Computer repairs near me at Liverpool - Geeks2fix
Geeks2fix is now offering the best quality computer repairs service in Liverpool. Whether you have problem with Motherboard, RAM, CPU, SSD, Processor or any component related to PC, Desktop, Laptop, Mac or MacBook, we are always there for you to provide solutions to every problem. We are the best geeks to you in Liverpool to give you quality service in affordable price.
Say Goodbye to Computer Troubles with Geeks2fix - Liverpool
Your one-stop solution for all technological requirements and unlocking the full potential of your technology.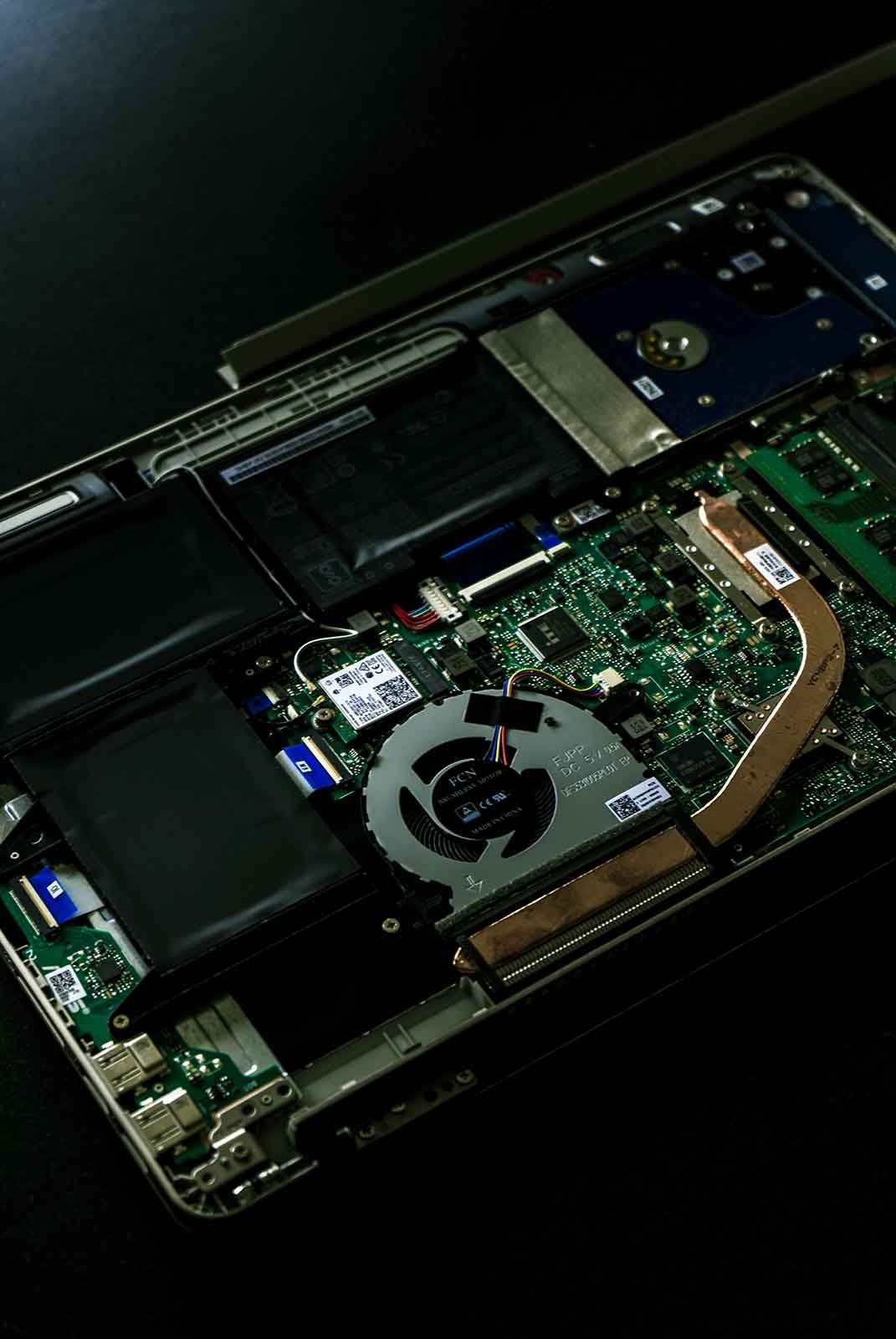 Experience lightning-fast network and computer speeds.

Protect your valuable data with comprehensive spyware and infection removal.

Effortlessly share printers and files with a perfectly optimized network setup.

Safeguard your most critical information with reliable data backup solutions.

Regain control of lost or deleted data with our expert recovery services.

Upgrade your technology with seamless hardware and software installations.

Stay secure with top-notch internet security for all of your devices.

Get your laptops, desktops, and Apple products expertly repaired.

Rely on us for all your equipment repair and replacement needs.
With years of experience, our team of tech experts has tackled a diverse range of technology issues. Enjoy peace of mind with our simple guarantee: If we can't fix it, you don't pay. Contact us today with a phone call or contact form to get your device running smoothly again.
Get the Complete Computer Repair Solution in Liverpool, NSW!
Get the Complete Computer Repair Solution in Liverpool, NSW!
Locate the comprehensive range of services included in our expert computer repairs Liverpool, NSW offerings.
Virus and malware removal
One of the key services we offer at Geeks2fix is virus and malware removal. Our experts have the tools and expertise to remove these malicious threats and get your computer running smoothly again. We'll also provide you with the knowledge needed to keep computer safe in the future.
Slow performance Solutions
If you need help with slow performance or are looking to boost your computer, our computer tune-up services are perfect for you. Our team of experts will optimize your computer, clean up junk files, and help you get the most out of your technology. So we've covered whether you need to speed up your computer for work or play.
We also offer hardware services, including printer installation and troubleshooting, laptop screen replacement, laptop keyboard repair, and solid-state drive (SSD) upgrades. Our team of experts has the skills and knowledge to get your hardware working properly, so you can get back to what you love doing.
Backup and data recovery services
We understand that data is one of your most valuable assets, and that's why we offer backup and data recovery services. We'll help you create a backup of your important information, so you can rest assured that your data is safe. In addition, our data recovery services are available if you've lost or deleted important files.
Choose Geeks2fix for a Seamless Computer Repair Experience
With over 5 years of expertise and 10 years of experience, our team of experts is well-equipped to tackle any issue you may be facing with your device. Here's why you should trust us with your computer repairs Liverpool, NSW:
Professional Expertise – Our team of computer repair specialists is highly skilled and knowledgeable, with the technical expertise and practical experience needed to deliver top-notch services.
Fast and Reliable – We understand the importance of getting your device up and running again as soon as possible. That's why we offer quick and efficient services that won't compromise quality.
Affordable Pricing – We offer the best pricing for computer repairs in Liverpool, including the cost of components and services.
With Geeks2fix, you can trust that your device is in good hands. Contact us today to experience the best in computer repairs Liverpool!
Discover the Convenient and Reliable Solution to Your Computer Problems with Geeks2fix.
At Geeks2fix, we understand how important your computer is to you and how frustrating it can be when it stops working. That's why we make it our mission to provide you with the best computer repair services in Liverpool. With a team of skilled and experienced technicians, we guarantee to have your computer running smoothly in no time.
Here's how we work:
Step 1: Diagnosis Our first step is to diagnose the issue with your computer. Our technicians will listen to your concerns and perform thorough checks to identify the problem. Then, whether hardware or software related, we will find the root cause and provide you with a complete diagnosis report.
Step 2: Proposal and Starting Once the issue has been identified, we will provide you with a detailed proposal that outlines the necessary steps and estimated completion time. Once you agree to proceed, we will start the repair work and keep you updated throughout the process.
Step 3: Work Completion and Final Delivery We will call you when the repair work is complete, and you can pick up your device. All of our services come with a 7-day warranty, so you can have peace of mind knowing that your computer is in good hands. If you experience any minor difficulties after the repair, our technicians are always available to help you.
At Geeks2fix, we pride ourselves on providing fast, reliable, affordable computer repair services in Liverpool.
We will be in touch soon!
Our customer representatives are available 24 /7. If you have any queries leave a message with your contact details our operation team will call you soon.