Computer repairs Blacktown is gladly offered by the Geeks2fix! Users of PCs and Macs in Blacktown can get expert, same-day on-site computer repair and maintenance services from Geeks2fix.
On-site Computer Repairs Blacktown
Our Blacktown computer repairs team of carefully vetted experts has a wealth of knowledge and proficiency with all PCs, Macs, and small business systems. In the Greater Blacktown area, they are eager to solve our customers' problems.
The Geeks2fix at Blacktown is exceptionally knowledgeable in its field and genuinely nice people who want to help you. Because of this, our grateful Blacktown clients rave about us to everyone they know and contact us anytime they get computer issues. In addition to serving your neighbors in Blacktown, we can fix your computers! So please tell your friends, family, and coworkers about us.
Your neighborhood professional can assist with everything from virus removal to setting up wireless networks and printers. We promise to resolve your issue, or you won't be charged anything! Your nearby computer repairs, Blacktown Westpoint by Geeks2fix, will diagnose and resolve any issues you're having with your CD/DVD-ROM, hard drive, or other components, including viruses on your computer or email system. Solve your issues quickly and painlessly.
Computer Repair in Blacktown, NSW- What Sorts of Services Offered By Geeks2fix?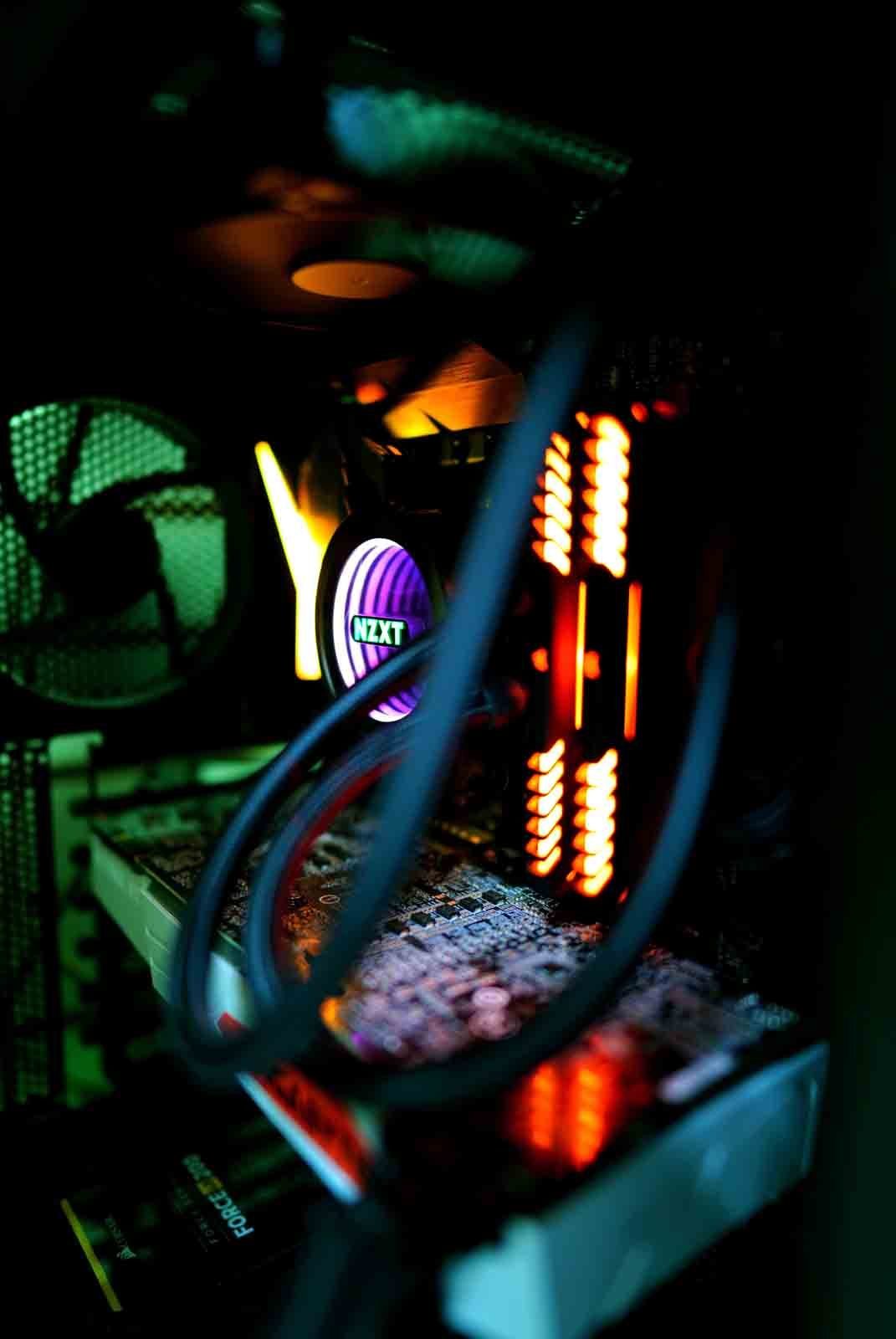 Boost the speed of your network and computer.

Removing spyware and computer infections.

Set up your network so that printers and files can be shared.

Create a backup of your important data.

Services for recovering lost or deleted data are available.

Install new hardware and software.

Your network devices and computers should have internet security.

Laptops, desktops, and all Apple items are all repaired.

Equipment that needs repair or replacement.
You can always contact us if you are still waiting to see your issue on this list. We have dealt with various technological issues since our foundation. We are always willing to share our knowledge, insight, and expertise.
We guarantee to address your issue, whatever it may be, or we won't charge you. It's really easy. Give us a call or use the contact form to begin the process if you have a device and require help in any way.
What is included in a computer repair in Blacktown, NSW?
Since computers are sophisticated machines, they may need to be corrected with them. Your problem and the solutions we suggest will determine the precise procedure and what you may anticipate from Geeks2fix. Here are a few typical categories of our computer repairs Blacktown area:
Common support and troubleshooting
Hiring a local computer repair service makes sense if you need more time, expertise, or patience to find out what's wrong with your device. The first step in resolving issues with your computer is typically technical help and troubleshooting. To gauge the severity of your issue, our technician will call you or inquire about your file. They will then confirm the issue and make a suitable recommendation after visiting your home or workplace or offering virtual support.
Upgrades and personalization
The use of out-of-date software contributes to several computer issues. For example, suppose your other programs must be updated simultaneously with your operating system. In that case, it may occasionally result in compatibility problems. Fortunately, qualified computer experts of Geeks2fix can usually resolve this quickly. They will check to see if your drivers and software are up to date, download and install any necessary software, and, if necessary, perform a clean install of Windows. Everything in today's software and operating systems needs to function properly, be interoperable, and reduce your exposure to security risks.
The hardware in most computers eventually fails, whether it's a graphics driver, a dead battery, or even a few laptop keys. Plan computer repair near Blacktown to make shipping your computer easier, or ask a field repair professional from Geeks2fix to come to your house. A hardware expert can pinpoint problems like why your computer won't switch on, problems with the video display, and battery problems. They can examine the inside of your laptop or computer chassis or conduct software tests on it. To determine which components are the source of your issue, they can swap out replacement hardware components with your current components. Most Geeks2fix specialists can identify your issue within minutes. Still, fixes might take days or weeks, depending on the intricacy of your equipment's repair and whether local components are readily accessible.
Geeks2fix technicians can install antivirus and recovery software as part of our repair services, particularly if they need to fix your data or remove malware from your machine. They may assist you with backing up your computer information using external hard drives or online storage services like Dropbox, Google Drive, and OneDrive. Additionally, they'll probably run virus removal software to scan for dangers and defend your computer against new infections. Be ready to invest in additional gear or software for backups and virus protection. This is crucial to do to lower the possibility of future issues and save your valuable documents, images, work, and personal information.
We can promise you the best computer repair in Blacktown thanks to our more than ten years of expertise and more than fifteen years of experience.
Inquire with our business for the following reasons:
To deliver the best repair, PC, Apple Mac, or corporate IT support services, each of our computer repair specialists have a wealth of technical expertise, practical experience, and a kind demeanor.
We offer efficient and dependable computer repair services, and we can typically finish the repair in a single day without sacrificing the caliber of the job.
The cost of services and computer components like CPUs, displays, motherboards, etc., are included in the best pricing for computer repairs in Blacktown that we provide.
How Geeks2fix Works for computer repair in Blacktown NSW?
Three basic actions are involved in consulting our computer repairs Blacktown service:
A thorough diagnosis and assessment, which can need more troubleshooting, is the first step in fixing your computer. In addition to doing several checks on your device, our professionals will listen to your issue. Then, we disassemble it if there's a hardware issue and look for any indications of a problem. If the issue is software-related, we will execute certain Windows or Mac instructions to identify the issue.
Once the issue has been identified and we know what must be done to resolve it, we will provide you with a complete proposal outlining the necessary steps and the date the competition will take place. You will be requested to make an initial payment after deciding to engage with us. Then our professional will start the service. We will phone you ahead of time to inform you if there is a potential delay in completion, such as a delay in getting computer components.
Work completion and Final delivery:
We will call you when the work is finished so you can pick up your gadget. A 30-day warranty covers our whole range of computer repair services. After the service has been provided, we will be more than delighted to help you online with any minor difficulties you may have.
We have computer repair experts at your door in Blacktown, no matter where you are.
We will be in touch soon!
Our customer representatives are available 24 /7. If you have any queries leave a message with your contact details our operation team will call you soon.