Experience hassle-free computer repairs Parramatta by Geeks2fix. Our team of experts can solve any issue, big or small, from hardware problems to software glitches. So trust us for a quick and effective solution to all your tech woes. Contact us today.
Fix Your Tech Woes with Expert Computer Repairs Parramatta!
Achieve Technological Excellence with Parramatta's Acclaimed Computer Repair Specialists. Our unwavering commitment to quality serves both residential and business clients in the Parramatta area. With our no-fix, no-fee policy, you can rest assured that there is no problem involved in utilizing our services.
Score a Tech Victory with the Best Computer Repairs in Parramatta! Our team of highly-skilled professionals is equipped to tackle all PC, Apple, and small business system woes with ease.
Call 1300 371 309 now to schedule a consultation with a local IT expert. So say goodbye to slow computers, frustrating tech problems, and wireless network headaches – we've got you covered with same-day service.
Whether a hardware or software issue, Geeks2fix's computer repairs Parramatta will troubleshoot and repair the issue. We ensure constant connectivity and offer computer repair services on weekdays and weekends. You can assign the technical support staff at Geeks2fix with any brand of computer. As a premier provider of computer repairs parramatta, we have assisted several homes and companies with various IT problems, including hardware repairs, software upgrades, and even computer tuning. Our IT personnel is accessible daily due to Geeks2fix's extensive IT support network.
What are the services offered by Geeks2fix?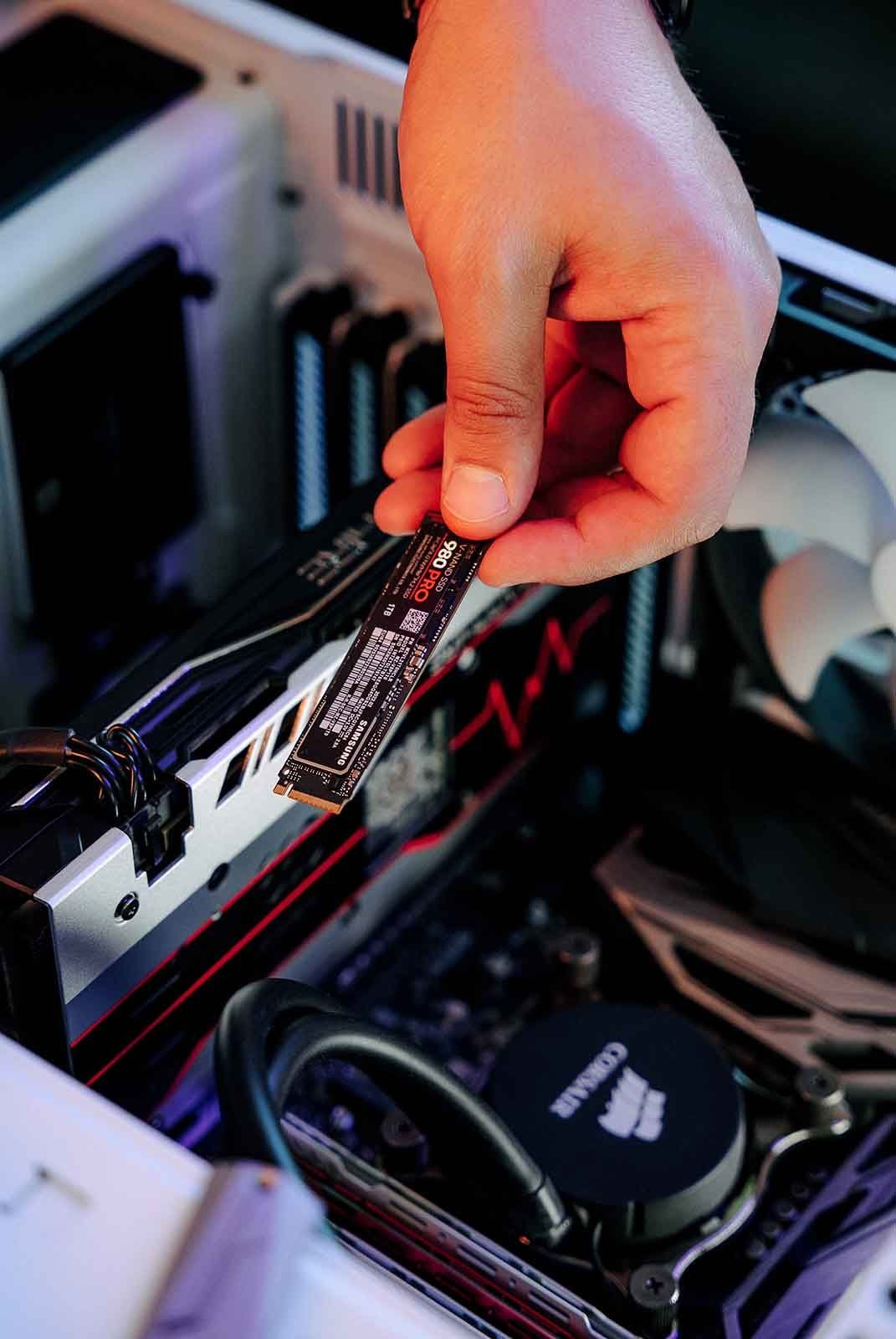 Computer Setup and Installation

PC Cleaning and Tune Up Services

Data Backup and Transfer Services

Data Recovery Services

Email Setup and Support

General Troubleshooting

Computer Upgrades and New Hardware Installation Services

Computer Hardware Repairs

Software Installation and Repair

Home Wi-Fi & Internet Setup Services

Printer Setup & Installation Services

Virus, Spyware, and Malware Removal
In Parramatta, Geeks2fix offers home computer repair services to individuals and companies. We specialize in fixing broken computers and would be happy to visit your home or workplace to get them back up and running.
Our helpful and geeks specialists can diagnose your IT problems and fix your PC, laptop, Mac, or mobile device from Sydney based so you can start using it again as soon as possible.
Why Choose Geeks2fix for Computer Repair Parramatta?
Expert Repair at Your Service
Our Technicians are the Total Package! With exceptional technical knowledge, extensive experience, and pleasant personalities, our computer repair specialists are equipped to provide top-notch PC, Mac, and business IT support services. Trust us to get the job done right!
Get Your IT Issues Fixed Quickly and Efficiently! Our IT services are designed with speed and reliability in mind. As a result, we can often complete repairs within a day without sacrificing quality. Trust us to get you back up and running in no time!
Affordable Expertise at Your Fingertips
Get the Best Price on Computer Repairs! Our computer repair services come with the best price in town, including top-quality computer parts like CPUs, monitors, motherboards, and more. Experience unbeatable value and top-notch expertise with us.
How Geeks2fix Works for Computer Repairs North Parramatta ?
Get the Most Efficient Computer Repair Service with Geeks2fix in North Parramatta ! Our process is simple and stress-free, starting with a quick call or online booking to schedule an appointment with one of our expert technicians. From there, we'll diagnose and fix the issue on-site, using only the best equipment and techniques to get you back up and running as soon as possible. So experience the ultimate convenience and quality – choose Geeks2fix for all your computer repair needs in North Parramatta.
There are three primary stages to computer repairs Parramatta service:
Diagnosis and Assessment of the Problem
Our professionals begin by conducting a comprehensive diagnosis and assessment, which may require further troubleshooting. This involves conducting various checks on your device and listening to your concerns. If the issue is hardware-related, we may disassemble the device and inspect it for any signs of trouble. For software problems, we will run specific Windows or Mac commands to pinpoint the issue.
Proposal and Fixing Process
Once the problem has been identified, we will present you with a comprehensive proposal detailing the necessary actions and estimated completion time. We have the expertise to effectively resolve the issue. Upon accepting our services, an initial payment will be required. Our professional will then commence the repair process. If there are any potential delays, such as difficulty obtaining necessary computer components, we will notify you in advance.
Completion and Close of Service
Upon completion of the repair work, we will notify you to retrieve your device. Our entire range of computer repair services is backed by a 7-day warranty. We are also happy to assist you with any minor post-service issues through online support.
Why Choose Geeks2fix for your home computer repairs Parramatta?
No computer issue is too minor or too large. No matter your issue, our experts will provide you with expert advice and lead you through the whole process.

On weekdays, service will be accessible the same day if you contact us.

Wherever you are in Sydney, we can offer solutions to our customers. We can connect you with computer repair geeks if you contact us.

Our computer repair experts are skilled in all methods. We fix Apple iMacs, MacBook's, PCs, and laptops.
Get the Ultimate Solution for Your Home Computer Repairs in Parramatta with Geeks2fix! With a team of expert geeks, fast and reliable service, and accessible pricing, there's no better choice for all your home computer repair needs. Trust us to bring you the best in technical knowledge, experience, and customer support – contact us today!.
We will be in touch soon!
Our customer representatives are available 24 /7. If you have any queries leave a message with your contact details our operation team will call you soon.